SERVPRO of Yuma is a SERVPRO STORM TEAM Member..
4/3/2023 (Permalink)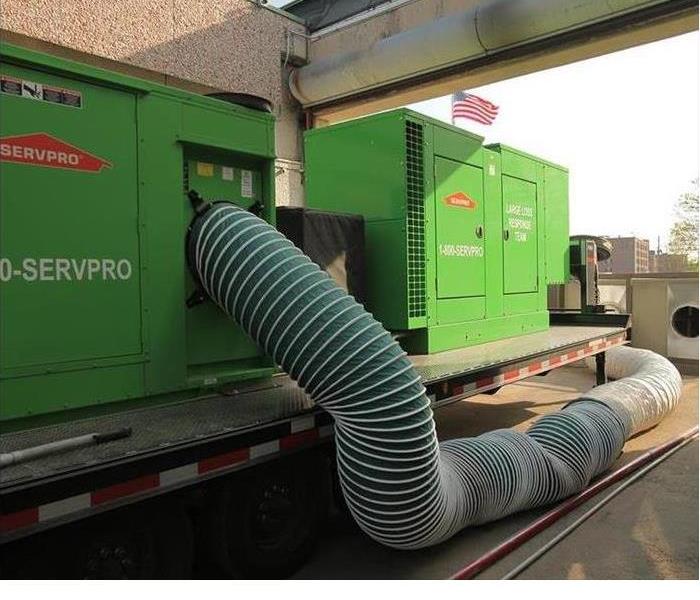 We are a Storm Team Member. We restore small to large properties impacted by adverse weather events.
Remember, Mother Nature is in Control
We have all heard or read the news headlines about climate change and its daily impact on our lives here in Yuma and our surrounding area. Major natural disasters could also impact our part of the world. Let's look at these.
Earthquakes
We all know that we live in an earthquake-prone area. That's why we should be prepared and have emergency supplies like water, food, and a first aid kit. For businesses, SERVPRO of Yuma East, Foothills offers a free emergency-plan to help business owners prepare for whatever happens. Check it out; call us today at 928-247-1180.
Monsoon Rains
We experience an annual monsoon season. Some years it's more intense than other years. If your home or business is in or near a flood zone, have a supply of sandbags ready. Monitor weather and storm reports and be prepared to evacuate. SERVPRO of Yuma East, Foothills provides flood damage cleanup services. However, without special flood coverage, insurance policies do not usually cover flooding.
Wind Damage
Insurance policies usually cover wind damage, which is good because winds can rip shingles from roofs, toppling trees and power poles, and blow debris around, causing significant property damage. We don't have to experience a tornado to suffer wind damage. SERVPRO of Yuma East provides cleanup and reconstruction repairs.
Dust Storms
Dust storms are something that happens to people that live in a desert. SERVPRO of Yuma East, Foothills can clean residential and commercial HVAC systems and other damage caused by dust storms.
Wildfires
We tend to think of wildfires as a problem for forested locations. Wildfires can spread through desert and grassland environments, burning crops and structures. Wildfires also produce smoke pollution. SERVPRO of Yuma East, Foothills is well equipped to provide cleanup of the damage caused by wildfires. As SERVPRO Storm Team members, we have traveled to California to participate in wildfire cleanup.
Hail & Freeze Events
As extreme weather events take place all around the globe, it is not unrealistic to imagine our desert area suffering from hail damage or a heavy freeze. This very thing happened in Texas in 2021. It could happen here. Our buildings and infrastructure are not designed to handle a prolonged freeze event. When there is a freeze warning, cover outdoor plants and plumbing fixtures, and be prepared for a loss of electricity and water.
As a proud member of the SERVPRO Storm Team, we're prepared to travel to other regions that need help with storm damage cleanup. However, we are also prepared to help in our communities whenever required. SERVPRO of Yuma East, Foothills, 928-247-1180.